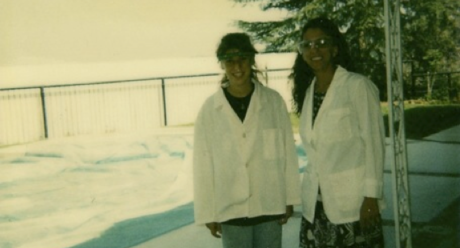 Photo courtesy of Mayim Bialik
Mayim Bialik was an actress long before she earned her PhD in neuroscience. She played a young Bette Midler in Beaches, then starred in Blossom, and is now best known as Amy Farrah Fowler, dissector of brains and girlfriend of theoretical physicist Sheldon Cooper on Big Bang Theory.

We asked Mayim what first sparked her scientific curiosity.

"I had an amazing biology tutor in high school who made biology as passionately moving and beautiful as poetry or art," Mayim told The Curiosity Review. "She was a dental student at the time and she gave me the confidence and skills to pursue a career in science."

But what sparked Amy Farrah Fowler's passionate interest in Sheldon Cooper? Some mysteries are still beyond our human understanding.