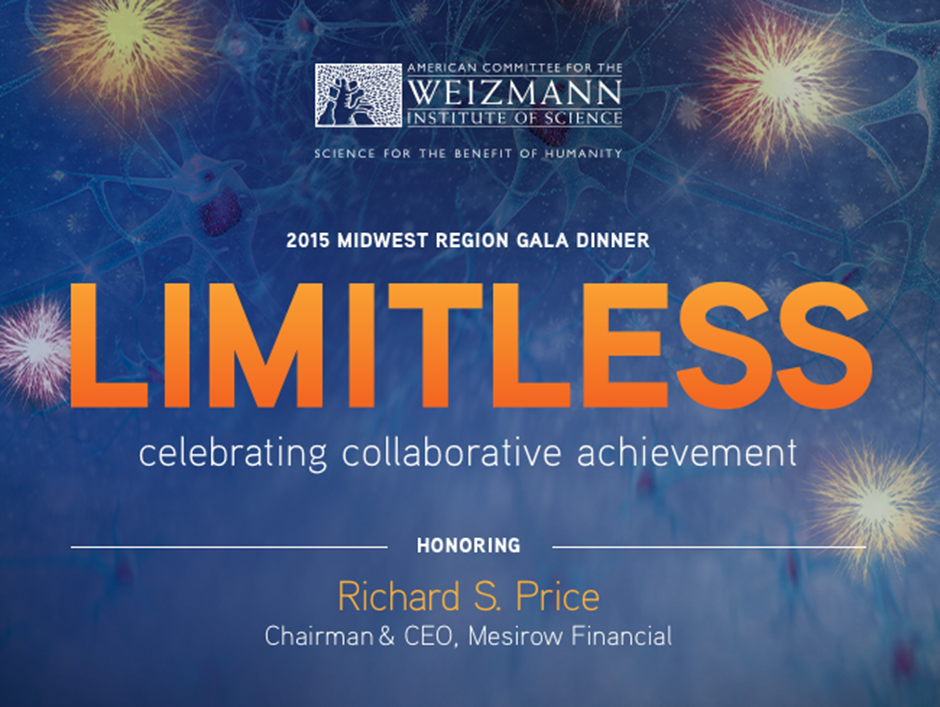 Fairmont Chicago, Millennium Park
October 17, 2015, 6:30 p.m.
Honoree: Richard S. Price, Chairman & CEO, Mesirow Financial
Co-Chairs: Marilyn Perlman and Brian Price
Please join us for "Limitless," the 2015 Midwest Region Gala Dinner, as we honor the Chairman and CEO of Mesirow Financial, Richard Price, and his ardent support of the Weizmann Institute. The evening will celebrate the remarkable collaborative efforts of Weizmann scientists as we continuously expand the boundaries of what is possible in solving humanity's most pressing issues and unlocking the immeasurable potential of the human brain.

Contact Sylvia Margolies at 312.861.7752 or s.margolies@acwis.org for further information and sponsorship opportunities.