HAFTR graduate conducts research at Weizmann Institute in Israel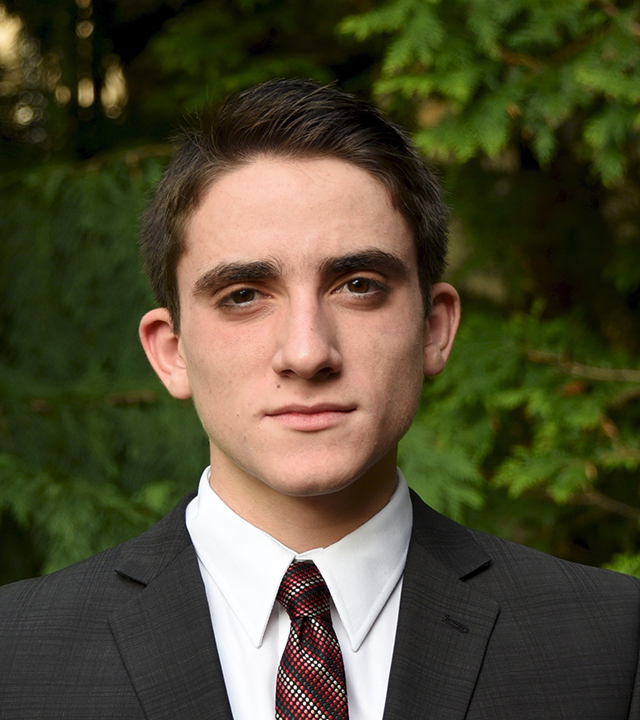 Woodmere resident Justin Lish conducted research at the Weizmann Institute of Science campus in Rehovot, Israel and spent time exploring the country this July. Courtesy HAFTR
Woodmere resident and 2016 salutatorian of the Hebrew Academy of the Five Towns and Rockaway High School (HAFTR) Justin Lish broadened his scientific horizons during his four weeks in Rehovot, Israel, where he attended the Weizmann Institute of Science's annual Dr. Bessie F. Lawrence International Summer Science Institute from July 3 to 28.
"I have never had a research experience quite like what I gained at Weizmann," Lish, 18, said of the program that provides full scholarships to the one in four participants that it accepts. He was one of 20 teenagers selected to attend from the United States out of the 80 in the entire program.
The International Summer Science Institute is where students can conduct research in biology and biochemistry, physics, chemistry, mathematics and computer sciences. Lish, who is interested in renewable energy, worked in the Department of Materials and Interfaces on his project, "Guided Growth of Horizontal Perovskite Nanowires." He worked with two lab partners, Chin Ying Wu of Singapore and Daniel Lee from North Carolina.
Lish said his mentor at the program would continue the research for future lab experiments and work since the assigned projects are part of ongoing research. "We provided baseline results and experiments for future work that will be conducted over the next few months," he said.
A regional finalist in the 2014 Siemens Competition in Math, Science and Technology, a gold medal winner and finalist at the International Sustainable World Engineering and Environment Project Olympiad and former president of HAFTR's Science Research Institute, Lish is no stranger to scientific research.
In the summer of 2014, he participated in the Garcia Materials Science and Engineering Program at Stony Brook University to study the "effects of metal functionalized graphene oxide and partially reduced graphene oxide on polymer electrolyte membrane fuel cells," he said, with two partners, Lee Blackburn and Arthur Chen, both from Lawrence High School. All three were named Siemens regional finalists for their work.
The following summer, Lish participated in the Summer Science Research Program at Rockefeller University where he worked on "characterizing neuroimmune niche components in mice sweat glands and tissue," he said.
Jeffrey Sussman, vice president of marketing communications and public affairs, American Committee for the Weizmann Institute, said: "As young, future scientists, students learn firsthand what it is like to work at a prime research institution. Many are exposed to new fields of study that influence the course of their academic and professional careers."
Program participants went on weekend trips to Galilee and Jerusalem to learn about Israeli culture and spent time together outside the lab. Sussman said the last week of the program took place in the Judean Desert where guides from the Sde Boker Field School led the students on hikes where they learned about the "ecological, geographical, geological, zoological, and archaeological characteristics of the area," Sussman said.
After taking a gap year in Israel, Lish will attend the University of Pennsylvania in 2017. He was accepted into the Life Sciences and Management Program and intends to study finance and the biological basis of behavior.
"It was amazing to meet and become friends with people from around the world, and learn about their hometowns, lifestyles, hobbies, scientific interests, and what they plan on pursuing in the future," Lish said of his time at the institute.