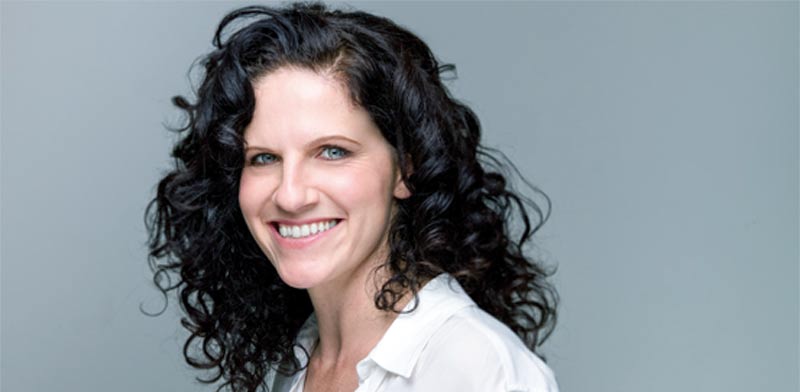 The nutritional recommendations are based on intestinal bacteria analysis of each individual.
"The composition of intestinal bacteria affects the decisions made by our brain. The more I learned about intestinal bacteria, the more it kept me awake at night," says DayTwo founder and CEO Lihi Segal. Her company is using the breakthrough science of intestinal bacteria for commercial purposes.
The composition of intestinal bacteria is set in most people by age 2, and thereafter changes only slightly. DayTwo's technology is based on research at the Weizmann Institute led by Prof. Eran Segal and Dr. Eran Elinav, which was first reported in "Globes" in 2013. This research showed that the composition of intestinal bacteria, which is unique for each person, has a differential impact on how that person responds to certain food, and specifically on his blood sugar levels. Eating a banana might greatly increase the blood sugar level for one person with a certain intestinal bacteria composition and eating an apple would not, while another person might have opposite responses to the two fruits.
DayTwo will launch an app this week in Israel enabling every person giving the company a stool sample to obtain a list of "good" foods (those that will not increase his blood sugar) and bad foods for him. Sharp increases and decreases in blood sugar levels are known for being hazardous for diabetics and pushing pre-diabetics into diabetes, and probably also contribute to obesity in healthy people. It is therefore recommended to avoid large-scale rises and falls in blood sugar levels.
"Thousands of people participated in the Weizmann Institute study," Segal says. "They were connected to a continuous blood sugar measuring device, and provided a great deal of information - what they ate, their medical history, genomic scan, 30 blood samples, and a stool sample. The sample was used to obtain a genetic specification of every single bacterium. Figures from 800 patients were used to develop an algorithm linking the intestinal bacteria to the each person's response to food. The algorithm was then applied to the remaining sample of 200 people. In other words, the researchers succeeded in predicting the response of blood sugar levels to the various foods, based an analysis of the composition of their intestinal bacteria.
"The next stage was a new trial at the Weizmann Institute that included intervention. It showed that if people are instructed to consume food categorized as 'good' for them on the basis of a predication derived from an analysis of their intestinal bacteria, they maintain more uniform blood sugar levels.
"One of the participants in the trial was Check Point Software Technologies Ltd. (Nasdaq: CHKP) cofounder Marius Nacht, who became enthusiastic and decided that this knowledge should be brought to public attention. He recruited Yuval Ofek, founder and former CEO of dbMotion, the Israeli medical computing pioneer company, which was sold in 2013 to US company Allscripts for $235 million, and Yuval recruited me," said Segal, who was CFO at dbMotion.
A year ago, the group formed by Nacht, Ofek, and Segal obtained a license to turn the information compiled by Eran Segal and Eran Elinav into a commercial application. Nacht gave the company several million dollars in financing, and DayTwo currently has 15 employees, and is raising more money. At the same time, the Weizmann Institute is conducting additional trials designed to demonstrate a long-term improvement among pre-diabetics and fatty liver disease patients.
At this stage, the product is a cellular app designed to improve the quality of life, with no specific medical purpose. Segal explains, "All the person being checked and using the app has to do is fill out questionnaires, send us up-to-date blood samples, and send us a stool test."
"Globes": What a pleasure.
Segal: "It's not so bad. They take a sample with a disposable spoon attached to the stool kit, put it into a test tube, and use a messenger to send it to us, without refrigeration." Those being tested in Israel also use a continuous blood sugar meter during the week, which gives better results.
If you use a blood sugar meter to determine which foods rapidly raise your own personal blood sugar levels, why do you also need to diagnose the intestinal bacteria?
"If you wear a blood sugar meter during the week, you learn only about the food you ate that week. The composition of intestinal bacteria and the algorithm, on the other hand, predict the response to a variety of Israeli foods by using the algorithm."
The company recently signed a cooperative venture with the Mayo Clinic, a leading US hospital. Together, the hospital and the company will conduct a trial that will adapt the algorithm to US food, and to intestinal bacteria relevant to the US.
What does the user receive with the app?
"A report on the foods that are 'good' and 'bad' for him, and the effect of different quantities on his blood sugar level. For example, I can use a personal food calculator that tells me that it's perfectly all right for me to drink a glass of beer (which might not be recommended for someone else). If I drink three glasses of beer, however, it will raise my blood sugar levels.
"A different button gives you a list of leading meals for you, the 10 best meals for you, a list of snacks you can sneak, and a calculator for working out a meal and seeing the grade you get for it on your personal index."
In the long term, the company is looking for partners for cooperation. "We'll recruit dieticians to propose diets adapted to your good and bad foods. We'll cooperate with restaurants and delivery sites to give a personal grade for each user, and you can get a menu based on the rules from a group like Weight Watchers, but adapted to personal foods. In the future, you'll be able to use intestinal bacteria to not only calculate what you should eat, but when and how much, and when you should exercise and sleep."
The product will be launched first in Israel, because the information collected at the Weizmann Institute was for Israel. The price will be NIS 1,950. The product will later be launched in the US.
Published by Globes [online], Israel business news - www.globes-online.com - on November 2, 2016
© Copyright of Globes Publisher Itonut (1983) Ltd. 2016