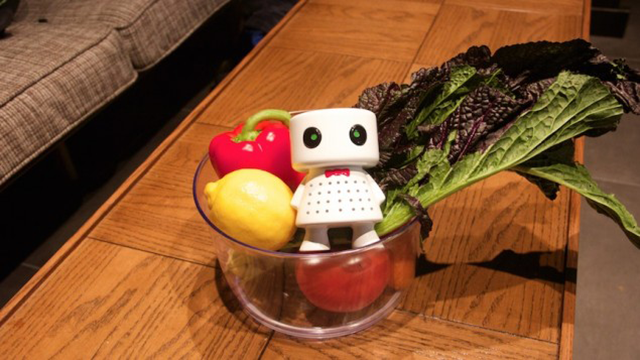 Some of the Phresh Heroes (Courtesy)
One minute, a piece of fruit or a growing vegetable is alive and growing, but the next – after it's picked – the process of death and rot begins. Exposed to the atmosphere and the environment, it's just a matter of time, sometimes days, before mold and decay set in and eventually render produce inedible.
It's nature's way, but it's damned inconvenient for commercial distributors, supermarkets, and consumers. But the "essential oil" protection system developed by Israeli food-tech start-up Phresh Organics can help fruits and vegetables stay fresh for as long as a month and preserve their vitamins, according to company CEO Amit Gal-Or.
"The system we have devised is the work of twelve years of research, at the Weizmann Institute and other sites," he said. "The essential oils we have developed and enhanced are able to extend the life of cucumbers, tomatoes, potatoes, eggplants, apples, lemons, lettuce, grapes, mushrooms, strawberries and peppers. More fruits and vegetables will be added soon."
The secret to Phresh's fresh system is "essential oils," extracts of plants which act as natural preservatives – oils from oregano, spearmint, mustard, and other plants.
"Essential oils have been used for hundreds of years as preservatives, but the art of their production and usage has fallen by the wayside over the past several decades, as chemical preservatives have become popular. We revived the organic essential oil technology and enhanced it to create more powerful versions of the oils," said Gal-Or.
The oils have been rendered into powders, which Phresh is marketing together with decorative kitchen objets d'art, which the company calls Kitchen Heroes.
"The powders can work in any vessel, even a plastic bag, but we did a lot of research and we found that consumers are interested in an experience, not just results – so we decided to market the powders together with our decorative containers," he said.
Besides brightening the kitchen, said Gal-Or, the containers provide an indication of when the powders need to be changed in order to ensure maximum preservative powers.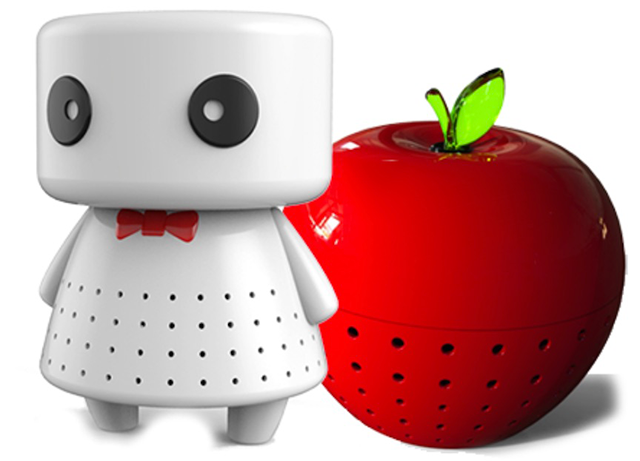 Some of the Phresh Heroes (Courtesy)
Initially, Phresh is marketing the system through a Kickstarter page (as of Tuesday, the company had met the $20,000 goal it set for itself, with another three weeks of fundraising to go). "We are producing the Kitchen Heroes in China, while the R&D for the powders is being done in Israel," said Gal-Or. "Each package supplied by Phresh contains 12 sachets, which is enough for one year. Annual powder replacements will be reasonably priced, about $15 a year."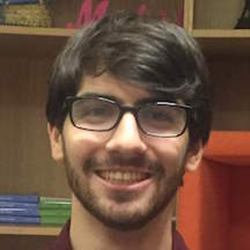 Amit Gal-Or (Courtesy)
Although based on traditional science, Gal-Or stresses that Phresh's powders are a real breakthrough.
"The beauty of the Food Protectors is the accumulation of all that knowledge into a single, global powder, assembling the preservative power of each individual essential oil into a single package that can work in a dozen fruits and vegetables. The powder successfully focuses on the exact bacterium or fungus that have negative effects on each and every piece of produce. This is not your average general solution."
Eventually, Gal-Or hopes that his system will be adopted around the world – and besides selling Kitchen Heroes on Kickstarter (and later, through e-commerce channels and even in supermarkets), he plans to kick-start usage by donating powder and technology to food banks in China.
"Data released by United Nations Environment Program and the World Resources Institute show that one third of the food produced over the globe, which is worth around $1 trillion, is lost or wasted during its production or consumption. In the US alone, 30% to 40% of the food supply is wasted – more than 20 pounds of food per person per month," said Gal-Or.
Food saved means more to feed the hungry, "so we are working with food banks, like Oasis, the first food bank in Shanghai, providing them with powder to preserve their produce and make it go farther."
"Phresh's Kickstarter campaign will help us realize our vision of creating heroic solutions that make our personal lifestyles sustainable," added Gal-Or. "Each household that will use Food Protectors will be able to save up to $400 per year from the loss of spoiled fruits and vegetables, while contributing to bettering the humankind's environmental footprint. Countless areas of our lives are touched by constant improvements – our TVs get better, our smartphones become faster, and the services we receive get quicker all the time. But food spoilage, which touches the lives of each one of us, hasn't seen attractive improvements – until now."