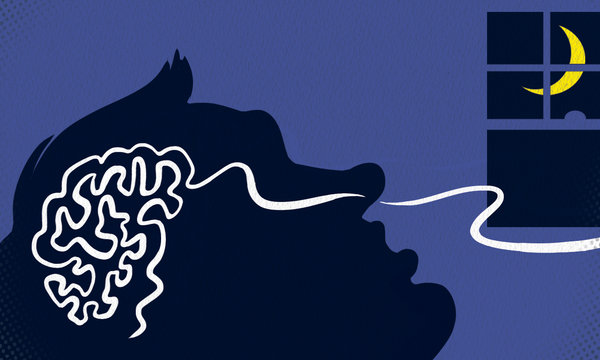 Chris Gash
People can learn new associations between scents and sounds in their sleep, according to a new study in the journal Nature Neuroscience.
Researchers had sleepers wear masks into which pleasant and unpleasant odors were pumped: shampoo and perfume, or carrion and rotting fish. The smells were accompanied with different tones.
When the sleeping subjects were exposed to a bad smell, they breathed shallowly. When they were exposed to a good smell, they inhaled deeply. They eventually responded this way to smell-associated tones regardless of whether the smell was present.
The subjects continued to alter their breathing in response to the tones once they woke up, even though they said they had no memory of smelling or hearing anything while they had been asleep.
It has been shown that during sleep people can consolidate information they learned in the daytime. But efforts to teach new things to sleeping people have been unsuccessful.
"The common knowledge is that you cannot learn new information while you're asleep, even though your brain is able to do so many other things while you are asleep," said the study's lead author, Anat Arzi, a graduate student at the Weizmann Institute of Science in Israel.
The researchers are now searching for practical uses for their findings, like conditioning people to change bad habits.
"We need to understand where the border lies between what we can and what we cannot learn in sleep," Ms. Arzi said.
Click here for article.