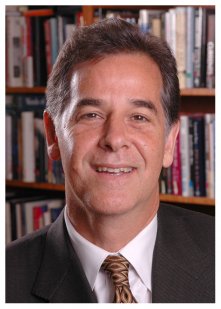 Strategic planning can be a difficult exercise, sometimes fraught with company politics and often dragging on past the stated deadline. But the American Committee for the Weizmann Institute of Science has proven it doesn't have to be that way.
If the American Committee can create a 10-year plan for promoting Israel's Weizmann Institute of Science in just five months through brain-trust meetings with 220 people around the country and an intense conference of 60 key thinkers, other companies should be able to follow suit.
Marshall Levin joined the American Committee as executive vice president and CEO in February 2008. After spending considerable time getting to know the organization and its mission, Levin and his team created an action planning process called Time Lapse Vision.
"We said that the same way you can see a flower bloom in five to 10 seconds using time-lapse photography, we would, in five months, set the action plan for the next five to 10 years for the American Committee," Levin explained.
The time frame for planning was highly ambitious, as was the main strategic direction that followed the intense five-month process: build a global brand to expand the universe of people who know about Weizmann Institute, use the Internet more effectively to reach younger and broader market segments, and pay special attention to social networking tools.
Fortunately for Levin and his team, you don't have to work hard to find wonderful things to say about the 60-year-old Weizmann Institute, located 20 minutes outside Tel Aviv. The scientists there are responsible for developing a way to check the health of a fetus (amniocentesis) and revolutionizing cancer treatment with the discovery of metastasis, to name just two scientific breakthroughs.
What sets Weizmann Institute apart from other research centers is its interdisciplinary approach to science. "There are 250 scientists and about 1,000 grad students on the campus," said Levin, noting that there is no undergraduate school. The scientists conduct their research in teams, usually living and working at the institute full time for their entire careers.
"It's so different from an American university where scientists come and go," said Levin. The approach is also different, concentrating on discovery for its own sake, rather than finding a solution to a particular problem. "The simplest way to explain it is this," Levin said, "If the world of science were a Disney theme park, Weizmann Institute would be Tomorrowland."
Good news
Levin and his team worked with two well-known companies on the campaign: digital agency Big Spaceship and branding expert Toy, both in New York. The essential ideas to communicate were the institute's innovation and international collaboration, as well as the optimism that comes with great science.
"Science is hopeful, and the institute is one of the few places on the planet where good news and hope come every day, as they have for decades," said Levin.
Most of the American support for the institute comes in the form of major or lifetime gifts, and although that's not likely to change, it's one reason Weizmann Institute's visibility has been limited. The new positioning will help the American Committee reach across what Levin calls the four Gs: gender, generation, geography, and general community.
"What we heard from the positioning and visibility taskforce, and from various groups across the country, was that everyone who knows about the Weizmann Institute reveres it and considers it one of the leaders in the world—but beyond the scientific community, very few people know about it."
The campaign first rolled out on the company's Web site in October; it will be followed by print and social media visibility. An attractive flash presentation on the site explains that the institute's focus on science takes a number of different directions. The line "Science for the Benefit of…" is followed by photos illustrating the various benefits: our planet, world hunger, fighting cancer, better technology, a safer world, advancing health, education, our universe, alternate energy, global health, and humanity.
"Weizmann Institute is an apolitical, global, collaborative leader in the world of science," said Levin. "It has a direct impact on improving people's lives. When people hear the name Weizmann Institute of Science, they think of the benefit it brings to everyone, wherever they live. That visibility is our main focus—to bring greater awareness and philanthropic support, not just this year, but for the next three to five years."
Personal connections
Levin, who says his desire to help people started at a very early age, has a personal connection to Weizmann Institute. When he lived in Israel 35 years ago, the institute was revered as a place for pure science, similar to the way people in the US viewed NASA at the time.
"For me, this is a lot more than a job," he said. "Throughout my career, I have sought work that would be an exact match between my personal values and my professional responsibilities. I feel privileged to be in this position."
Levin has worked in a number of nonprofit organizations over the years, most recently the Anti-Defamation League. He said that even before he began his tenure, people spoke to him about the "family" of Weizmann Institute supporters.
"That word is often overused, but part of the uniqueness here is the chance to have relationships with our donors and scientists that are very personal. It's a dimension that I have not seen in other places. It sounds a little hokey, but it's real."