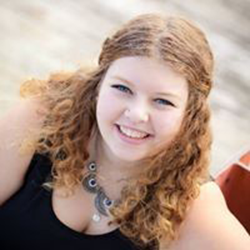 One day, you finally figure it out. It might happen out of nowhere or something might have caused it to happen.
I wouldn't say that I've figured it all out, but I have definitely figured out a step or two of it.
A few summers ago, my friend asked me to go to an "um, I think it has something to do with farming in Colorado" overnight camp. Of course I said yes, even though I didn't really know what I was going to be doing at said camp.
We got there and the camp had nothing to do with farming. Instead, it was a Jewish overnight camp for young entrepreneurs called Camp Inc. Interesting, right? I had never been super interested in business or entrepreneurship  –  hell, I don't even think I knew what entrepreneurship really meant  –  but I decided to give it a shot and put my all into starting a business.
Along with three other people my age, we came up with the idea to create an app, implant and insulin pump that connects through low energy bluetooth technology to make managing diabetes easier. Camp brought in a lot of speakers and one of them happened to be the CEO of the Weizmann Institute in the United States (a little background about the Weizmann Institute can be found on their website here). My team and I got the opportunity to talk to him and he liked our idea so much that he put us in contact with a doctor at the Weizmann Institute campus in Rechovot, Israel. We talked throughout the year and he helped us with many steps in developing our idea. And then I moved to Israel for the year.
About a week after coming to Israel, I got in touch with the doctor again and was invited to go to the Weizmann Institute. I spent a day there, talking about my project, talking with students about their projects and learning about different aspects of science overall. It was an amazing day.
Before camp, I thought I wanted to be a lawyer or maybe a doctor or maybe a teacher. I didn't know what I wanted to do and senior year was fast approaching. I think it's crazy how at 17 and 18 years old, we're told to decide what we want to do for the rest of our lives. But after camp, I knew exactly what I wanted to do. Camp was that point when I finally figured a little bit of it out  –  I know that I'm going to study business, physics and biology next year at Drake University. Where that will take me? I'll get back to you later.
To check out DiabeTECH click here.
To check out Camp Inc. click here.
To check out the Weizmann Institute click here.