According to new research, it may help cure Alzheimer's, depression, Parkinson's, and more.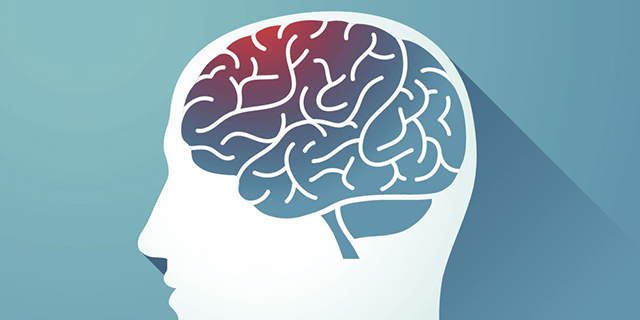 We've all read that healthy living – eating a diet high in fruits, vegetables and whole grains, exercising regularly, not smoking, and maintaining a healthy weight – can boost your immune system to help you fight colds and infections.
But now research conducted by pioneering immunologist Michal Schwartz and her team at Weizmann Institute in Israel suggests that boosting immunity may be the key to treating and preventing a host of diseases and conditions, including Alzheimer's, Parkinson's, spinal cord injuries, Post Traumatic Stress Disorder, depression, and glaucoma.
Schwartz published scientific papers about harnessing the immune system for neuroprotection as early as 1998. But in her new book, Neuroimmunity: A New Science That Will Revolutionize How We Keep Our Brains Healthy and Young, she recounts her scientific journey and her discoveries about how maintaining and restoring the proper immune balance can be therapeutic for multiple medical situations in easy-to-understand language that any reader can digest.
Schwartz's breakthrough – dispelling the long-held misconception that there is a barrier around the brain that makes it self-contained and separate from the immune system – has led to a radical rethinking about brain health and repair and offers hope for the treatment and prevention of many serious health conditions. According to Schwartz, here are six of her promising new medical findings based on her animal study research:
Implantation of certain immune cells can treat spinal cord injuries.
Immune-boosting vaccinations may help halt the progress of glaucoma, a leading cause of blindness.
Increasing levels of immune cells could be an effective way of treating depression.
Immune-based therapy has eliminated the Alzheimer's-linked brain plaque in mice with the disease and restored cognitive function.
Spending time on moderate (not compulsive) physical activity counteracts brain plasticity during pregnancy.
Building the immune system may delay brain aging and improve cognitive function.
The late actor Christopher Reeves, most famously known for his starring role in Superman, visited Schwartz's lab in 2003 after a spinal cord injury resulted in him becoming a quadriplegic and was excited about the direction of her research.
Schwartz, herself, is a bit of a superwoman. Married to a biophysicist/biochemist, she is the mother of four children, a grandmother, and a scientist who courageously questioned conventional wisdom about the brain, which is yielding hope for so many who cope with conditions related to the central nervous system. In other words, she's a role model for all young women in STEM.