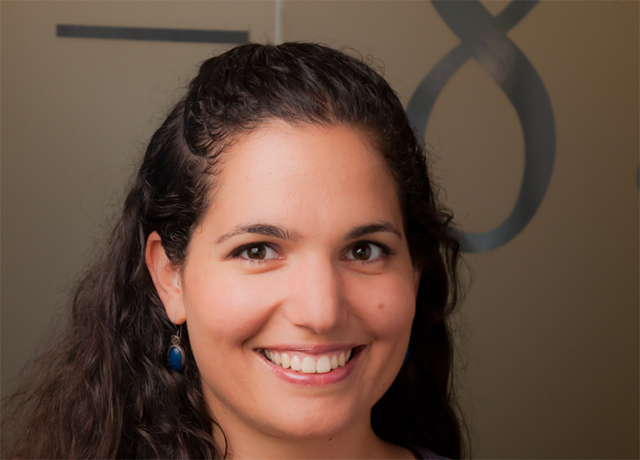 Avital Dery. (photo credit:GUY NIR FOR ISRAEL ACADEMY OF THE SCIENCES AND ARTS)
Thirty-two-year-old doctoral student also sings and performs classical music across Israel.
Thirty-two-year-old Avital Dery, a doctoral student in physics at the Weizmann Institute of Science in Rehovot, was selected at the end of last week to represent Israel in the British Council's prestigious international FameLab competition at the Cheltenham Science Festival next month.
She was selected from among five contestants by giving an excellent three-minute lecture in her scientific field. Dery is investigating elementary particles. She also sings and performs classical music throughout the country.
Three years ago, the Higgs-Boson Particle (also called "God's Particle") was discovered after 50 years of efforts to understand the mechanism of particles in the early days of the universe.
Dery's research group is examining possible models to answer these fundamental questions and understand the implications.
The international contest was launched in 2005 and now is held in 25 countries throughout Europe, Asia, Africa and North America. A monetary prize is given to the winner. The competition this year marks the 50th anniversary of Geneva's CERN particle accelerator facility, of which Israel is a full partner.
The local competition is organized by the Israel Academy of Sciences and the Arts, together with HEMDA (the Tel Aviv Science Education Center) and the I-Core center for excellence in physics. The aim is to encourage and train young scientists to combine communication abilities with a public career in science and technology.